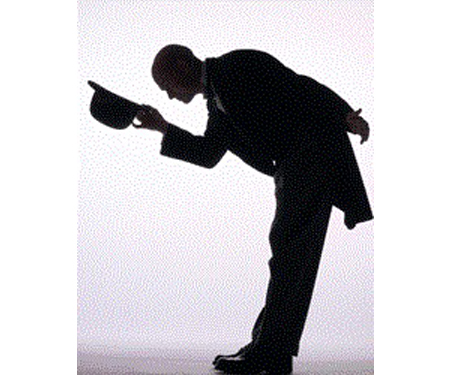 Dear Family, Friends and Fans of Actor Genie,
We launched our App on iTunes in January 2010 at the Sundance Film Festival. Mark Ruffalo, one of Actor Genie's first supporters and a frequent contributor, premiered his film Sympathy For Delicious and won a Special Jury prize. Genie cast that film, launched the app, and the journey began.
Since our launch on iTunes in 2010, we expanded to Android and have connected with over 65,000 users. We loved connecting with you, and along the way, we made lasting friendships and our small dent, or as Steve Jobs said, a "ding in the universe", becoming a true voice in Hollywood.
We were the first app on the market of our kind and chosen twice to be featured by Apple on the front of the iTunes App Store. And, even better than that, we cast a few actors who reached out to us through the app. One of those actresses even got to experience Awards season back in 2012 as we cast her in the Oscar-winning film, "The Artist". The story was featured in this article in The New York Times. Maybe It Should Be Called 'The Artists'
As Sundance plays to a close this weekend and The SAG Awards are presented on Sunday, Genie will take a bow. We will no longer update 'What's Casting' after February 1st, 2017. But will continue to update "Todays' Take," the opening page of the app where we feature people we admire; Actors, Writers, Producers, Directors. We will continue to share inspiration, advice and Genie's unique perspective daily. We will also maintain our contact base in LA and NY and our users can still register with Genie on our app to get updates through our newsletter.
We know that this is a bummer for many of you during pilot season, but Actor Genie was never meant to be a job listing service. It was meant as an informative app to empower and educate those interested in pursuing a career in the film and television business. Most importantly, the App will continue to be free on iTunes and Google Play and our Actor Genie website will list resources for you to track what's casting.
Genie is taking a bow with a heavy heart, but you never know, when we might come back for an encore, a revival or a complete reboot. Stay tuned and stay connected through our Actor Genie Website, Facebook, Twitter & Instagram, which will continue to be active.
Love,
Genie
http://actorgenie.com/wp-content/uploads/2017/01/bow.jpg
375
450
Actor Genie
http://actorgenie.com/wp-content/uploads/2016/08/actor-genie-blue-logo.png
Actor Genie
2017-01-26 16:26:29
2017-01-26 22:52:30
Time to Take a Bow